Are you looking for guitar lessons in Dublin?
Do you wish you could play guitar and make it sound like you're a natural?
Are you confused about the many possible ways of learning to play?
Are you a beginner looking to get started, who wants to progress as effectively as possible?
Do you LOVE music and wish you could join in on jam sessions or play along with your favourite songs?
Have you been playing guitar for years and have not been able to reach your true potential due to hitting a "plateau" for a long time?
If ANY of these sounds like you – we know how you feel. We've helped many students to break through their frustrations and reach a level of playing they never thought possible.
We offer children's guitar lessons, teens and adults beginner guitar lessons, and electric guitar lessons. Click the links here or on the images below to get started with the best guitar lessons in Dublin!
.
.
Our Student Performance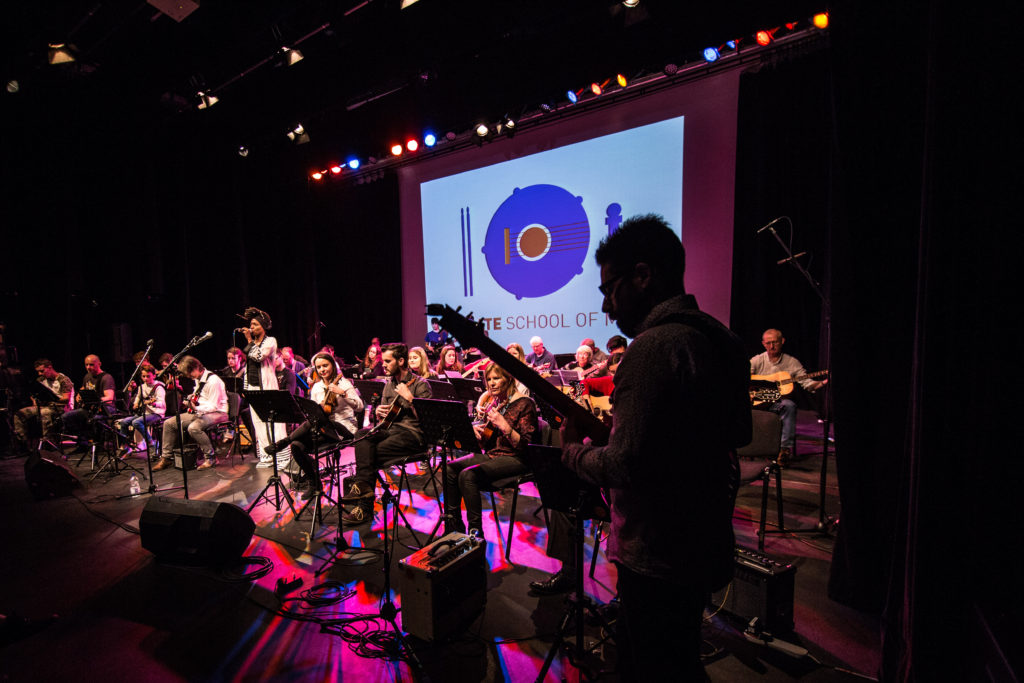 If you are interested in seeing our students in action, come along to our student performance at Pavilion Theatre in Dun Laoghaire. It won't be the usual, long and boring event student recitals can be – instead we perform arrangements of classic songs with a big group of guitarists all playing together, along with bass and drums and a special guest vocalist!
More info and tickets here: https://www.paviliontheatre.ie/events/view/ultimate-school-of-music-2020-student-performance

.

About Ultimate School of Music
Our school was founded in 2014 by Irish guitarist Daniel Jacobson, who has been teaching guitar for 25 years.